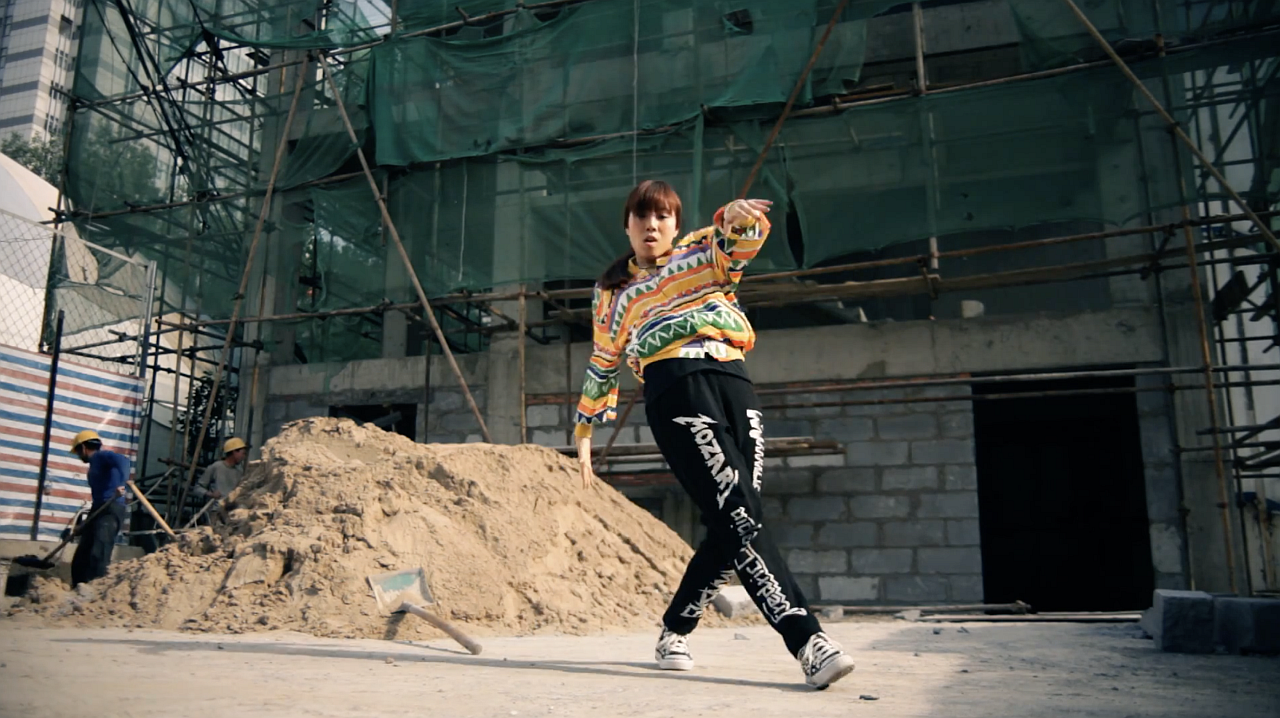 2019.09.27

DANCE FILMS FROM KOREA


SCREENING

Dance films from Korea is a special program of 6.BODY.RADICAL International Performing Arts Biennial, held as part of Korean Night event, along with dance performances and artist talk.

Organised in co-operation with Touchpoint Art Foundation.

Location: National Dance Theatre, Budapest
Date: 2019 Sept 27, 6-7pm

BODY.RADICAL: http://www.bodyradical.com

Ticket: 500 Ft, Two-day festival pass: 5.440 Ft, www.tancszinhaz.hu


SCREENING PROGRAM


Batarita: Water Drop in the Fish-Eye | 27:39 | 2016 | HU-KR-RO

Written and directed by: Batarita (HU)
Camera and editing by: Constantin GEORGESCU (RO)
Choreographer: Batarita
Dancers: Batarita, PYO Sangman (KR)
Music: PYO Sangman, XRC KOVÁCS Balázs (HU)
Costume: HORNYÁK Isty (HU)
Distributor, producer: Touchpoint Art Foundation

Based on the dance piece with the same title, premiered on 2 December, 2015 in Budapest, at the National Dance Theater.

JI Kyungmin: Kobold vagyok | I am a Goblin | 9:40 | KR

Director : JI Kyungmin
Film, Music, Edit : LIMVERT
Co-creation : LEE Jusung, LIM Jinho, LIM Sungeun, LEE Kyunggu, AHN Hyunmin, LEE Yeonju, PARK Sojin Park

KIM Shon: Bookanima: Dance | 07:40 | 2018 | KR

Director, choreographer, editor &sound: KIM Shon
Producer: SHON KIM Studio

BOOKANIMA, a compound word of 'Book' and 'Anima', is the project to give book new cinematic life. It aims 'Watching Book' in the third scope between Book and Cinema through Locomotion based on Chronophotography. Ballet-Korean dance-Modern dance-Jazz dance-Aerial Silk-Tap dance-Aerobic-Disco-Break dance-Hip hop-Social dance.

Awards: Best Art/Experimental Film, San Francisco Dance Film Festival; Innovation Award, Bucharest International Dance Film Festival; Best Director Award, Seoul Dance Film Festival; Honorable Mention, INOUTFestival; Special Mention, ROLLOUT Dance Film Festival

KIM Seunghee: Mirror in Mind | Sim Gyeong | 02:40 | 2014 | KR

Directed, animated, music and sound by: KIM Seunghee

A woman looks into her mind, chasing her ideals on a tightrope. Every imperfect piece of her mind completes herself.

Awards: Best Animated Short, Indie Memphis, USA; Best Non-narrative Animation, ANIMA – Córdoba International AnimationFestival, Argentina; SungjooFirstPrize, SeoulInternational Women's Film Festival, South Korea; Excellence Award for Best Picture, Korean competition, Busan International Short Film Festival, South Korea; Best Animated Short, Albany Film Fest, USA; 1st place winner in Experimental or Music video, Boomtown Film and Music Festival, USA; Innovationaward, No Budget Film Festival, USA

KIM Hyonok: Ode on a Korean Urn | 11:05 | 2011| KR

Director: KIM Hyonok
Performers: YOO Jihong, CHUNG Marie, NAM Dabin, KWAK Dajung
Producer: KIM Hyonok
Cinematographer: LEE Dongsam
Editor: Jean De BOYSSON
Composer: KWON Eunsil

In the film the Korean Urn is used as a metaphoric object, visually and audibly in a poetic way. In ancient times people communicated through drumming. In the dance, the urn becomes an instrument of percussion and the symbol of global communication. It conveys longing for home and hope.

FUNKY LIA | 01:55 | 2011

Dancer: Lia Kim
Music: Archnemesis – "Harder Days"
Filmed & edited by Yoram Savion
Production: Yak Films

Korea Popping in Beijing, China
Funky Lia was touring in Beijing, China when she met Yak Films for the first time. They were both at a battle called Keep on Dancing and stepped outside to make this quick freestyle video. Since then Funky Lia has changed her artist name to Lia Kim and has helped launch 1 Million Dance Studio, one of the biggest dance platform in the world coming out of South Korea.