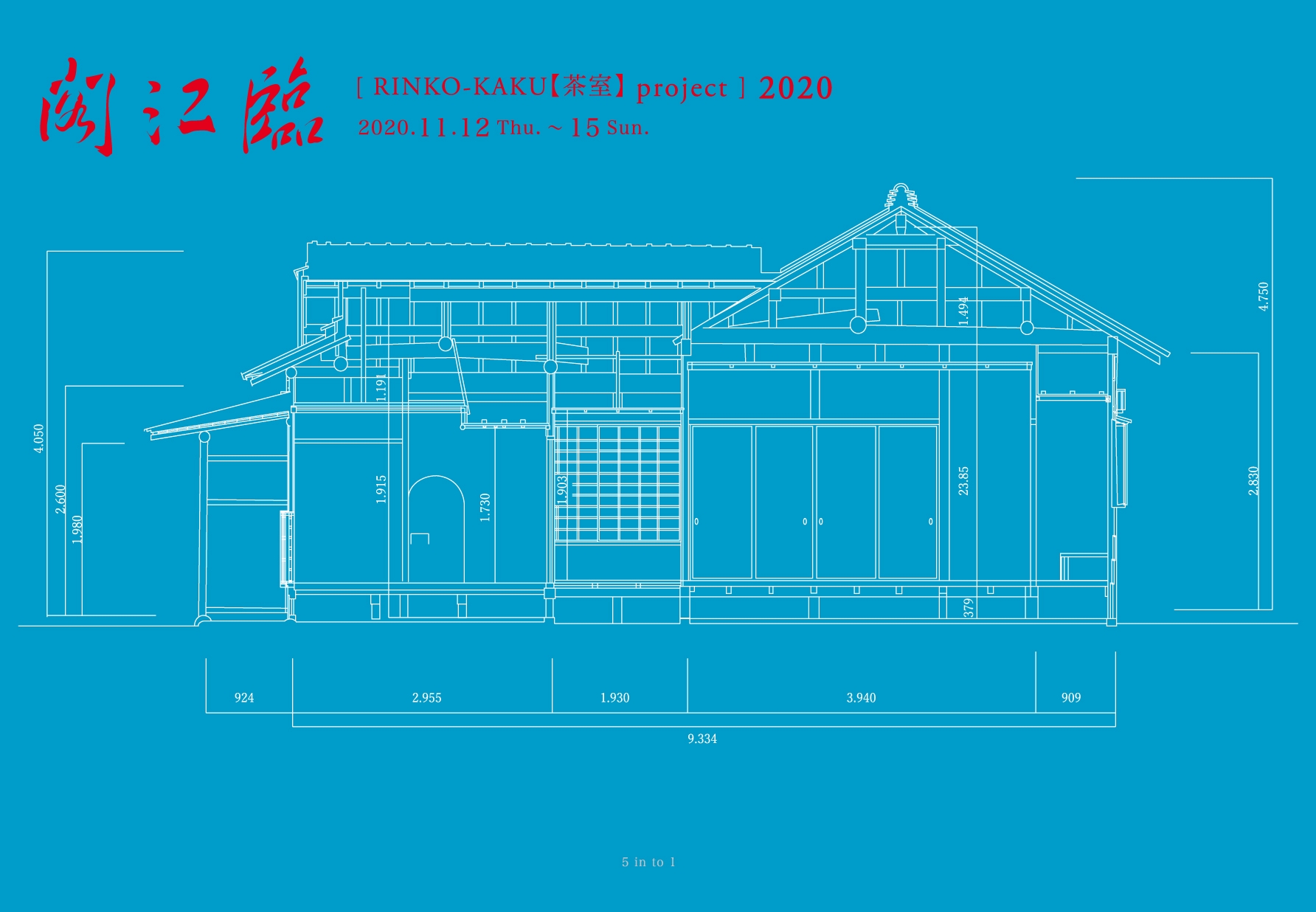 RINKO-KAKU Tea House Project


Gunma, Japan

2020.11.12-15.

Exhibiting artists:
Linda Carrara (IT), Árpád Forgó (H), Shuhei Fukuda (JP), Viktória Körösi (HU/AT), Yuka Miyazaki (JP)

Curator: Shuhei Fukuda
Assistant curator, text: Gábor Pintér
Coordinator: Atsuo Hukuda – Concept Space / AiS Gallery
Public relation: Yuka Miyazaki

Address: 15 3-chome, Ote-machi, Maebashi

The site-specific exhibition in the historical Rinko-kaku Tea House is the second phase of the collaboration between Concept Space, Japan and Parallel Art Foundation, Hungary.

In 2019, Rómer Flóris Museum of Art and History in Győr, Hungary hosted the exhibition Fine Matters in its renaissance building, introducing Atsuo Hukuda from Japan, Linda Carrara from Italy and Viktória Kőrösi from Hungary. Invited artists joined the 51st Artist Residency program of the museum as well.

This time, Rinko-kaku Tea House in Maebashi challenges the artists to get in dialogue with a space full of symbols, references and rich history. A house within a 130-year-old building complex, built by the first governor of Gunma, Motohiko Katori (1829-1912) hosts mostly new artworks and installations created for this special occasion.

The five participating artists, Linda Carrara (IT), Árpád Forgó (HU), Shuhei Fukuda (JP), Viktória Kőrösi (HU/AT) and Yuka Miyazaki (JP), explore contemporary interpretations of traditional techniques with a minimalist and delicate approach. Their focus is on the investigation of materials, the contradiction of their real/known and perceived features that appear in the works represented by structures, forms and the balance between dimensions. Floating silver foliage, marble wood blocks, shaped canvas objects and the crazed paintings installed in this unique space motivate the viewer to discover the works from different angles, to move in the space, but at the same time to hold and contemplate.